here are michelle, amanda, jodi
we are girlfriends from way back.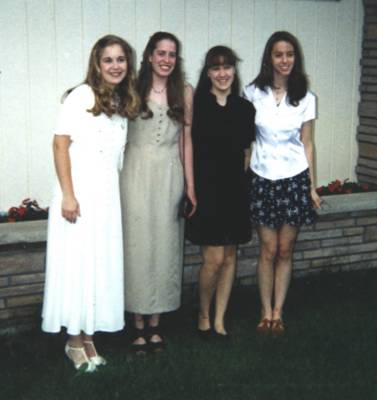 here we are in 1996 preparing for our grad party (person on left is another michelle)
jodi and i both lived out of town and went to elementary school together but really became friends later as bus-buddies.
michelle and i became friends in grade 6.
we had such a nice visit. i think michelle is a terrific mom and very encouraging friend to talk with about the future. jodi is a supportive and kind friend. it was a great time.